Activities and Events
Upcoming fun events
Here are some upcoming events on the CANA schedule.
Groundhog Day Wine Tasting Party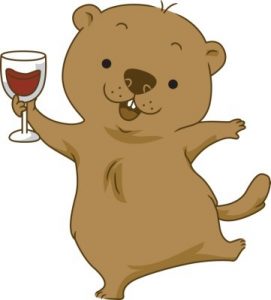 Thursday, Jan. 30, 2020 from 6 to 9 p.m. – Join us for this fun annual event, featuring a selection of wines and appetizers. Cost is $26 for CANA members in advance, and $30 at the door or non-CANA member. Location is Liberty Street, 653 Massachusetts Avenue. Must be 21 or older.
Four ways to pay:
By check at a neighborhood meeting.
Send a check (preferably with your membership application and fee!) to CANA, PO Box 441125, Indianapolis IN 46244-1125.
Add it to your online membership application by checking the box "I'd like to donate to/pay for an upcoming event".
Fill out the Event Donation form and submit with payment.
Chatham Brew Fest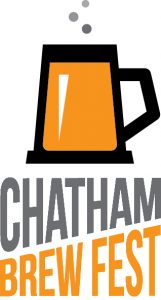 Saturday, June 20, 2020 from 3 to 7 p.m. – For 25 years, craft-beverage enthusiasts have flocked to the 700 block of Park Avenue in downtown Indianapolis for one of the longest-running brew festivals in the state.
Learn more at chathambrewfest.org.
Ticket pricing will be established soon. Check back here, and also on the Chatham Brew Fest website, for full details.
Neighborhood meetings
The Chatham Arch Neighborhood Association meets monthly, usually at the Firefighters Union Hall at 748 Massachusetts Avenue in downtown Indianapolis. Social hour at 6:30 p.m. and meeting at 7 p.m. Here are the currently planned dates for 2019, always on a Tuesday:
Nov. 26, 2019.
December – no meeting currently scheduled.
If you would like to get on the agenda for a meeting, you may contact [email protected] with your request.
Always something fun/interesting to do!
Located in the heart of downtown Indianapolis, the Chatham Arch historic district offers an endless variety of events, both within the neighborhood and in the nearby area.
Need to exercise? Within walking distance of Chatham Arch, you will find the Monon Trail and the Cultural Trail for walking, jogging, biking, or rollerblading, the YMCA at the Athenaeum, yoga studios and many other exercise opportunities. These are more great places to meet your downtown neighbors.
Like to eat? Join the Chatham Arch Out to Dinner Club, which meets monthly at a new or interesting restaurant in the area. It's a great way to meet your neighbors and check out the great establishments on Mass Ave and nearby.
CANA traditionally hosts an annual block party and yard sale and other social events. You can keep informed about events in and around the neighborhood by joining the Chatham Arch Neighborhood Association.
Also, check the Chatham Arch events section on our Facebook page.